California Labor Federation: COVID-19 Worker Outreach Project Conference
As technical director & director of photography, I broadcasted a live conference using 4 cameras and 7 microphones. To pull this off, I managed 2 additional camera operators.
Fred Glass: Documentary Premiere
I provided technical production for the event for legendary unionist Fred Glass' Sacramento premiere of his documentary "We Mean To Make Things Over," which is about the history and importance of May Day.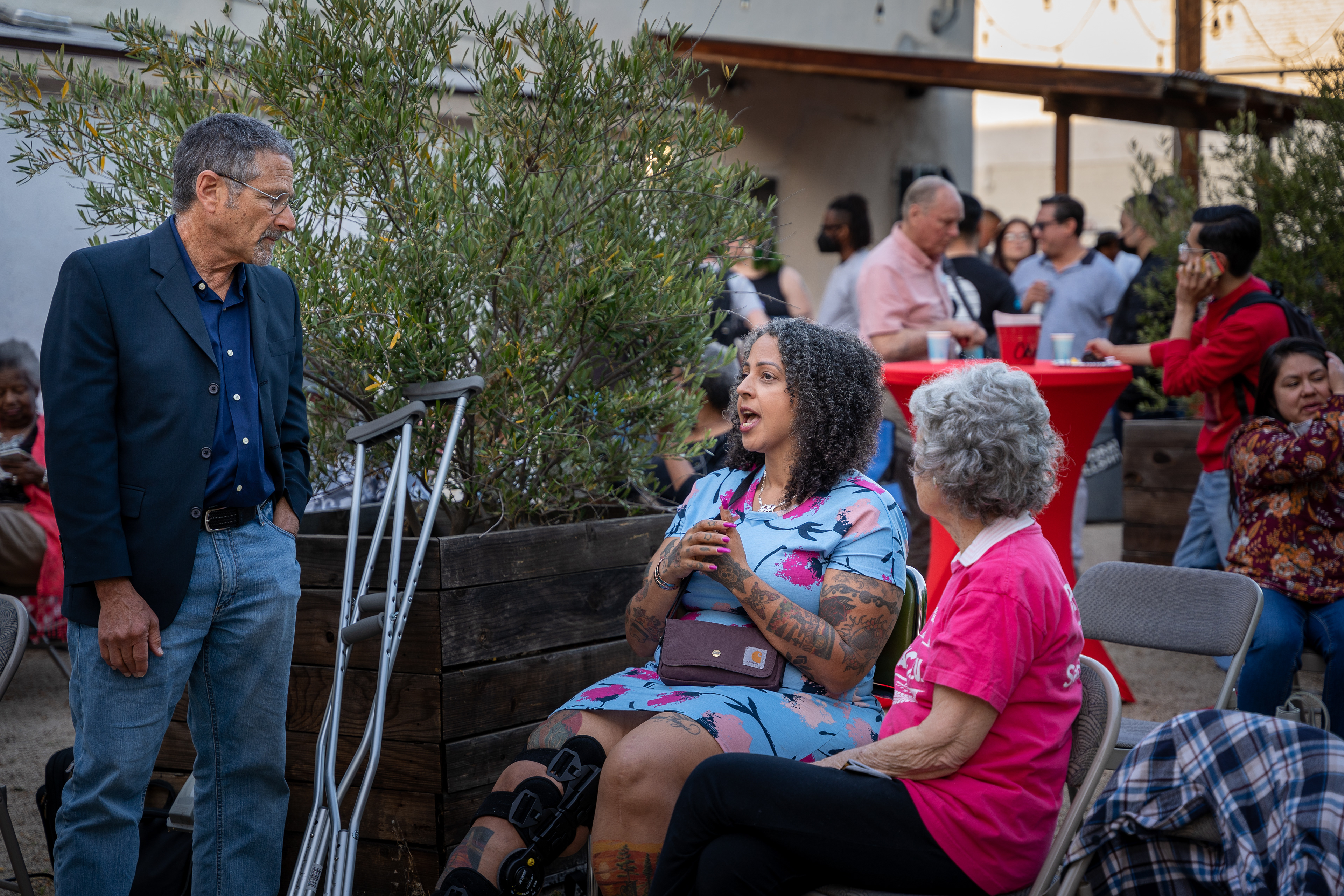 Sacramento City Teachers Association: Live Community Engagement
I provided technical production (two-way audio/video, professional video capture, Zoom operation, etc.) to striking Sacramento teachers' community engagement event.
Personal: Epic Karaoke Stage
For my birthday party, I created an Epic Karaoke Stage. I managed all aspects of technical direction & technical production including electric distribution, sound engineering & rigging, karaoke television operation, and lighting design & rigging.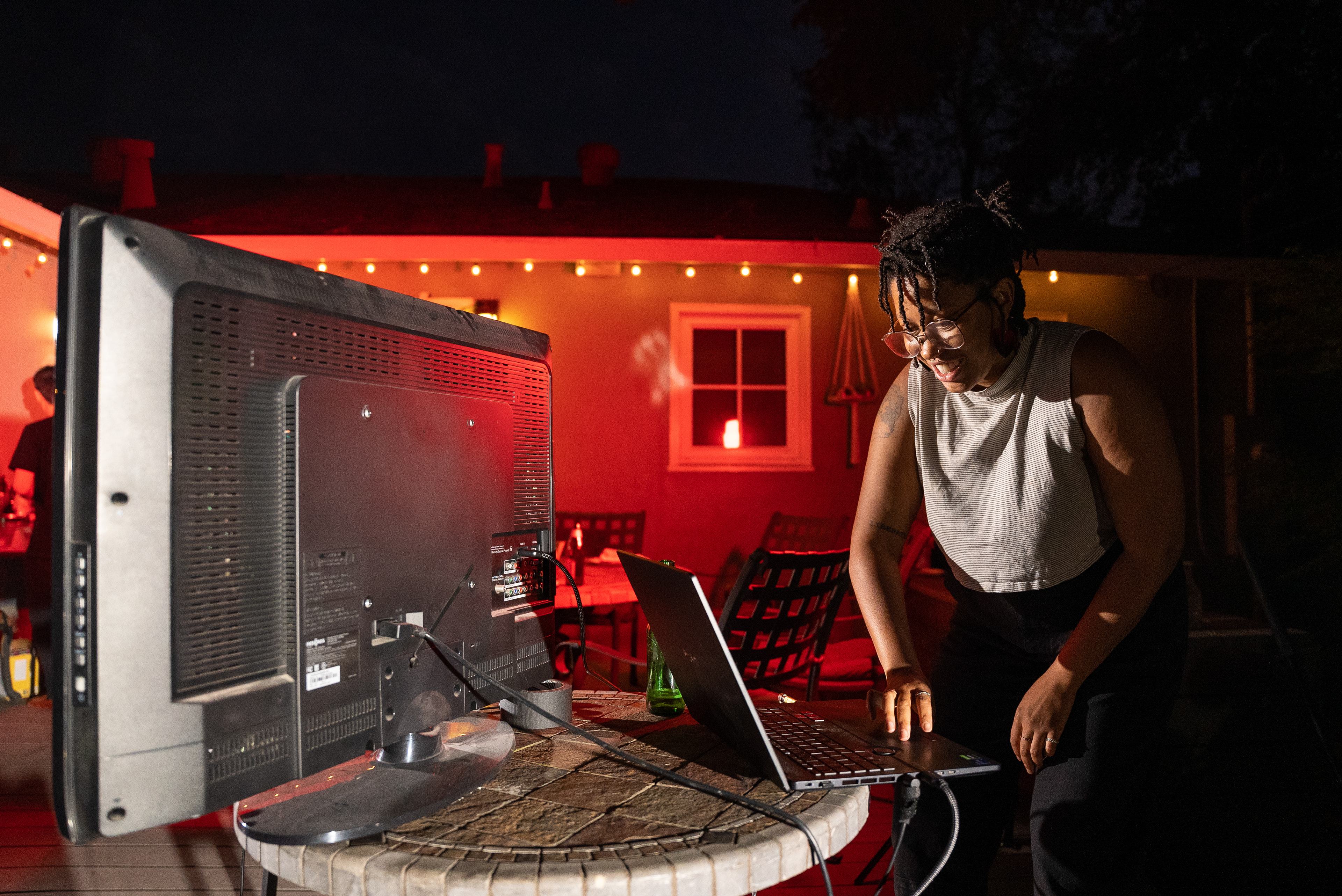 Let's start a conversation.